Welcome to Fly Fishing the Sierra

This site is dedicated to the fly fishermen that fish the Sierra Nevada Region of California. This site will assist in providing the necessary information to locate sites to fish, what flies to choose, and how to tie them. I've included maps of the region along with links to those fly shops and the guides who serve the area. There is a Fly Fishing Club link page with fly fishing clubs throughout California. Many of these clubs are members of the Fly Fishers International (FFI).

I started this web site in 2002 with the intent to retain information about fly fishing the Sierra for my personal use. The internet allows you to easily share this information and, over time, it has morphed into something that I am proud to share. To help cover costs, I included an online store for Fly Tying Materials and Tools. In 2012, I enlarged the store to include tackle items such as Fly Lines, Leaders, Tippets, and Indicators. And, in 2017, the online store included fishing gear, rods, and reels from Snowbee USA. Starting in 2013, I introduced a new line of fishing maps using Google Terrain imagery in conjunction with National Geographic Topo maps. Streambed features and structures are identified from Satellite images. Identifications of the stream locations come from the local guides who serve that area. This site is not sponsored in any way. I have no commercial advertising. The graphics are simple and the content allows for quick viewing. The site was originally written in html using Notepad but after over 2000 pages were created, the site became cumbersome, I converted the site to php and changed domain providers, hoping to redirect to the new domain. The previous domain provider decided to just delete me so you may have lost me for a year in 2019. Well, we came back up in 2020 and hope to continue a comprehensive look into Fly Fishing the Sierra. Another glitch happened in 2023, Paypal discontinued support of their payment buttons so I had to create a whole new online store using an E-Commerce platform. It took me a couple of months but I like the results. My domain provider, GoDaddy, offers E-commerce solutions and web design assistance. So I went with them and brought forth a whole new online store while retaining the previous website as well. In addition, we have added two more vendors to the store, Adamsbuilt and Montana Fly Company (MFC).
I hope you enjoy this site. Please feel free to contact me with any comments.
Regards, Steve Schalla (aka Stevenojai)
We are honored to provide a wide range of Fly Fishing Equipment as a dealer for Adamsbuilt. Mont Adams has designed some of the finest gear for fly fishermen over the years. I bought my first pair of Adamsbuilt wading boots from Mont over ten years ago and still enjoy their comfort. He has come out with high quality waders, the Truckee River Waders, designed for both women and men. And, he did the same with the Smith River boots. We carry boots for both women and men.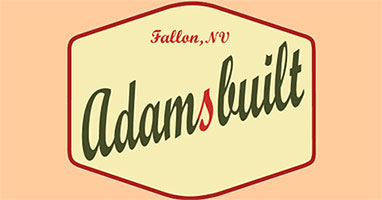 In addition to waders and boots, we will now offer Adamsbuilt Fishing Nets, Combo fishing rods with reels, and a number of accessory items.
Montana Fly Company is now a vendor for Fly Fishing the Sierra. MFC has purchased John Rohmer Materials and will continue to distribute John's line of Arizona dubbings, ie Simi Seal, Synthetic Peacock, Diamond Hair, and Minnow Hair. We have a number of important patterns that depend upon these dubbings. Thank you, MFC, for your support.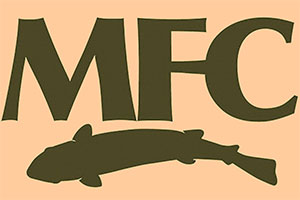 The online store also provides the fly tying materials listed within the fly patterns. For every pattern shown within the flybox, the online store has the necessary material to complete that pattern. Just click the item shown within the material list.
Over 1700 fly tying materials on sale at competitive pricing. Get Top Quality materials from Adamsbuilt, Montana Fly Company, Whiting Farms, Hareline, Nature's Spirit, Umpqua, Hanak, Firehole Outdoors, Snowbee USA and more. Expect 3-5 day delivery. Purchase securely through Google Pay. US Domestic sales only.
Euro Nymph Fly Swap
Nov 2023
It's been many years since I hosted a Fly Swap and I have always done so through other BBS Forums. It appears that most have disappeared but I doubt the interest has. So I am opening a Fly Swap Invitation to the first 10 responders and will post those names within this section. Contact me at Steve@flyfishingthesierra.com. For those that have never participated in a fly swap, it's open to all levels of fly tying. We select a theme for the swap, this one will be Euro Nymphs. You tie ten flies of the same pattern and send them to me. I'll divide up the flies and send back ten flies to you from each of the participants. The Swap starts in October, 2023 and goes for one month. Flies will be posted to the website in November. If all goes well, this just might be resurrected.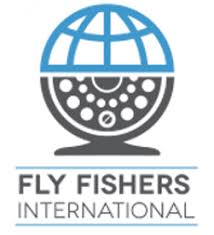 FFI has also completed their Learning Center for Fly Tyers with a huge library of Fly Tying videos. Go to the FFI website and become a member, Today!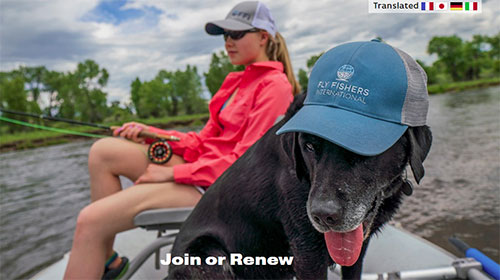 Some Interesting Facts about the Sierra:
There are 20 major Rivers, 14 on the West Side and 6 on the East Side. These are within over 24 watershed areas.
Historically, there were no trout in the Sierra above 6000 feet. Except for Goldens in the Upper Kern and Lahontan Cutthroats within the Carson, Walker, and Truckee River Drainage.
Starting in the mid 1800's, trout have been stocked into 85% of all the lakes in the Sierra over 2 acres in size.
There are 649 lakes in Inyo, Sierra, and Toiyabe National Forests of at least 25 acres between 10660' and 11,480' elevation. 85% of these lakes contain trout: (Christenson 1977)

60% Brooks
36% Rainbows
32% Goldens
5% Browns

There are 1,404 lakes above 7,900' elevation within the Sierras. Of these lakes, trout are in 63%, the rest fishless: (Jenkins 1994)

Goldens are in 36% of all lakes
Rainbows are in 33% of all lakes
Brookies are in 16% of all lakes
Browns are in 8% of all lakes
Lahontan Cutthroats are in 1/2% of all lakes

Fish Planting ended within most of the Sierran National Parks beginning in 1970. Today, National Forests within the Sierra Nevada have 85% of their lakes with fish and the National Parks have 40%.
Favorite Links:

California Freshwater Fishing Regulations
California Fishing Regulations Map
California DWF Fishing Guide Map
Charlie's Fly Box
Dave's Sierra Fishing
Danish Fly Design-Tommy Olinsson
Fly Fishers International
Fly Anglers Online
Global Fly Fisher
Hans Weilenmann's Fly Tier's Page
High Sierra Topix
Kern River Fish Reports
Kiene's Fly Shop Forum
North. Calif. Fly Fishing Forum
Sexyloops
Sierra Drifters Fish Report
Southwest Council Fed of Flyfishers
The Fly Shop Stream Report
The Itinerant Angler
The Troutfitter Fish Report
Washington Fly Fishing


Source Material: Library