Welcome to Fly Fishing the Sierra

This site is dedicated to the fly fishermen that fish the Sierra Nevada Region of California. This site will assist in providing the necessary information to locate sites to fish, what flies to choose, and how to tie them. I've included maps of the region along with links to those fly shops and the guides who serve the area. There is a Fly Fishing Club link page with fly fishing clubs throughout California. Many of these clubs are members of the Fly Fishers International (FFI).

I started this web site in 2002 with the intent to retain information about fly fishing the Sierra for my personal use. The internet allows you to easily share this information and, over time, it has morphed into something that I am proud to share. To help cover costs, I included an online store for Fly Tying Materials and Tools. In 2012, I enlarged the store to include tackle items such as Fly Lines, Leaders, Tippets, and Indicators. And, in 2017, the online store includes fishing gear, rods, and reels from Snowbee USA. Starting in 2013, I introduced a new line of fishing maps using Google Terrain imagery in conjunction with National Geographic Topo maps. Streambed features and structures are identified from Satellite images. Identifications of the stream locations come from the local guides who serve that area. This site is not sponsored in any way. I have no commercial advertising. The graphics are simple and the content allows for quick viewing. The site was originally written in html using Notepad but after over 2000 pages were created, the site became cumbersome, I converted the site to php and changed domain providers, hoping to redirect to the new domain. The previous domain provider decided to just delete me so you may have lost me for a year in 2019. Well, we are back up and hope to continue a comprehensive look into Fly Fishing the Sierra.
I hope you enjoy this site. Please feel free to contact me with any comments.
Regards, Steve Schalla (aka Stevenojai)
Fly Fishing Maps

Took me 10 years, but I finally got it done!!
18 Regional maps available covering all of the Sierra Nevada
Hatch Chart with Insect Identification
Suggested Flies
Fishing Season and Regulations
Stream Etiquette
GPS Longitude and Latitude
Trailheads and Trails
MYLF Restoration Sites
Mile Markers
Fish Identification
Topographic Relief
Printed on Heavy Presentation Bond and Hand Folded
Only $12.95 per map.
Also Detailed Maps Available: "The Owens River Series" , "Kern River Series", "Kings River Series", "Carson River Series"
We are honored to provide a wide range of Fly Fishing Equipment as a dealer for Snowbee USA. Snowbee originated in the United Kingdom in 1984 and became reknown for the origination of breathable Lightweight Waders. They have expanded their line to include: fly rods, reels, fly lines, waders, nets, clothing, and other fly fishing gear. Check out their web site at: Snowbee-USA.
Check out the "New" Denny Rickards Stillwater Signature Rod from Snowbee!!!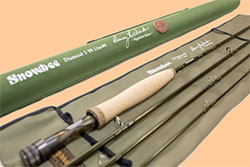 Fly Fishing the Sierra is an online dealer for Snowbee USA and we can provide all of their products to our customers with direct shipping from the Snowbee distribution center in California.
The online store also provides the fly tying materials listed within the fly patterns. For every pattern shown within the flybox, the online store has the necessary material to complete that pattern. Just click the item shown within the material list.
Over 1700 fly tying materials on sale at competitive pricing. Get Top Quality materials from J. Fair, Whiting, Hareline, Nature's Spirit, Umpqua, Trout Hunter, Cascade Tools, Mad River and more. Expect 3-5 day delivery. Purchase securely through PayPal. US Domestic sales only.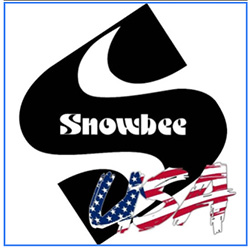 Riptide Rendezvous
A Surf Fly Fishing Tournament
May 27 to June 24th, 2023
EVERYONE INVITED!
Riptide Rendezvous is a surf-fishing "tournament", organized by the Southwest Council of Fly Fishers International, and run with the help of Coastal Conservation Association California. RR 2023 is a month-long virtual event, running from May 27 - June 23, 2023, and spanning the coast from Santa Barbara County to the Mexican border.
It's a non-profit fundraising event, with all net proceeds going to the SWCFFI and the CCA to help fund fishing outreach and conservation programs.
This is a "for-fun" event, with no fixed location, that runs for a month! Use the iAngler Tournament app to photograph and submit your catch. There are separate divisions for fly- and regular-tackle fishermen, with separate prize pools

Free Fly Tying Manual
Jerry Coviello, FFI Fly Tying Group Chair, recently published this manual which includes basic tools and techniques to tie 11 classic patterns. These patterns include dry flies, soft hackles, nymphs and streamer patterns. While tying these patterns, beginners will learn valuable techniques, how to work with materials, and receive fundamental instruction that carries over into all fly tying pursuits.  Click Fly Tying Manual for your free download.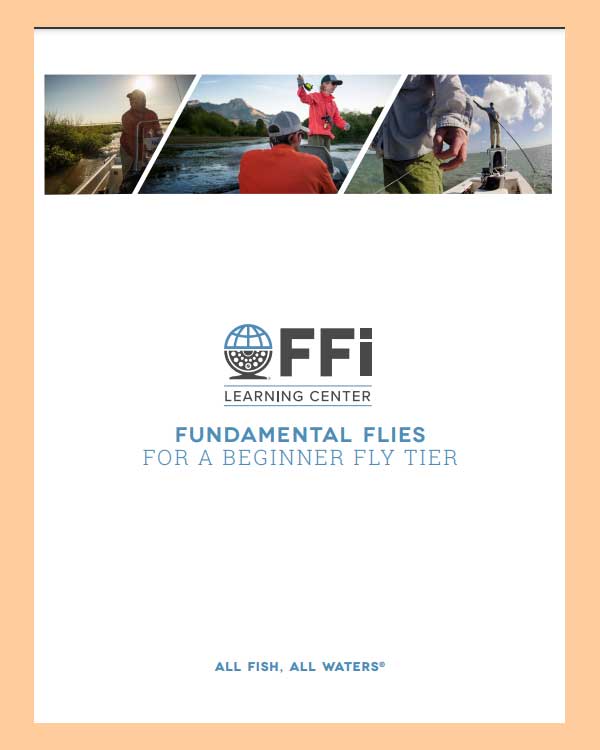 A number of Sculpin patterns are tied using Bunny strips and require larger hooks to get proper proportions. Using Pine Squirrel strips you can tie sculpin patterns down to a size 10. Most being only 1.5 inches long! Great for our Sierran streams and a lot easier to cast.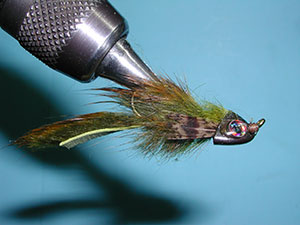 Some Interesting Facts about the Sierra:
There are 20 major Rivers, 14 on the West Side and 6 on the East Side. These are within over 24 watershed areas.
Historically, there were no trout in the Sierra above 6000 feet. Except for Goldens in the Upper Kern and Lahontan Cutthroats within the Carson, Walker, and Truckee River Drainage.
Starting in the mid 1800's, trout have been stocked into 85% of all the lakes in the Sierra over 2 acres in size.
There are 649 lakes in Inyo, Sierra, and Toiyabe National Forests of at least 25 acres between 10660' and 11,480' elevation. 85% of these lakes contain trout: (Christenson 1977)

60% Brooks
36% Rainbows
32% Goldens
5% Browns

There are 1,404 lakes above 7,900' elevation within the Sierras. Of these lakes, trout are in 63%, the rest fishless: (Jenkins 1994)

Goldens are in 36% of all lakes
Rainbows are in 33% of all lakes
Brookies are in 16% of all lakes
Browns are in 8% of all lakes
Lahontan Cutthroats are in 1/2% of all lakes

Fish Planting ended within most of the Sierran National Parks beginning in 1970. Today, National Forests within the Sierra Nevada have 85% of their lakes with fish and the National Parks have 40%.
Favorite Links:

California Freshwater Fishing Regulations
California Fishing Regulations Map
California DWF Fishing Guide Map
Charlie's Fly Box
Dave's Sierra Fishing
Danish Fly Design-Tommy Olinsson
Fly Fishers International
Fly Fishing Addicts Forum
Fly Anglers Online
Global Fly Fisher
Hans Weilenmann's Fly Tier's Page
High Sierra Topix
Kern River Fish Reports
Kiene's Fly Shop Forum
North. Calif. Fly Fishing Forum
Sexyloops
Sierra Drifters Fish Report
Southwest Council Fed of Flyfishers
The Fly Shop Stream Report
The Itinerant Angler
The Troutfitter Fish Report
Washington Fly Fishing


Source Material: Library