Online Shopping: To Order, select the color you desire and click "Add to Cart". If you want more than one package, just click "Add to Cart" for an additional unit. Paypal ensures a secure transaction using credit cards.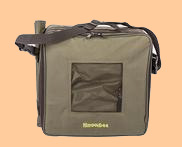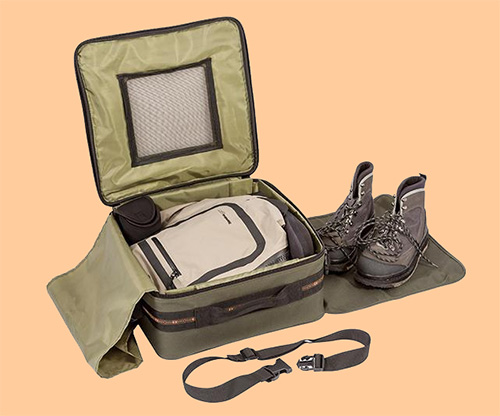 Chest Wader Bag

$69.99
Snowbee's famous Chest Wader Bag has often been copied but never bettered.
This ingenious bag, is a must for any fishing trip, as it will "swallow" chest waders, boots, clothing, and tackle. A mesh panel in the lid allows damp waders to dry naturally. On the side is a roll-out waterproof changing mat so you can step out of your waders onto a dry surface, avoiding soggy socks or punctures. The adjustable shoulder strap has reversed clips so that it can be used as a Wading belt. A nylon divider flap inside the bag separates muddy wading boots from your clothing. The Chest Wader Bag is 16" x 16" x 7".