Online Shopping: To Order, select the color and click "Add to Cart". If you want more than one package, just click "Add to Cart" for an additional unit. Paypal ensures a secure transaction using credit cards.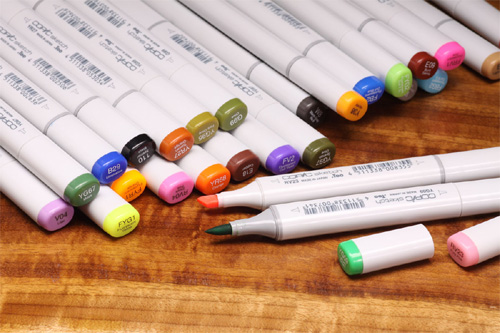 Copic Sketch Markers
$8.00 ea
CSK
Colors: Amber, Black, Blue, Brown, Caddis Green, Dark Blue, Dark Dun, Dark Olive, Hot Pink, Chartreuse, Gray, Olive, Light Olive, Green, Red, Rust, Rusty Orange, Tan, Yellow
Copic Sketch Marker are dual tipped markers used for coloring and adding patterns to flies. One medium-broad tip for thick strokes, and one "Super-Brush" tip for variable-width strokes. Copic markers can also be attached to an airbrush kit and used with stencil patterns. Great for painting fly bodies, feathers and poppers.