Online Shopping: To Order, select the color and click "Add to Cart". If you want more than one package, just click "Add to Cart" for an additional unit. Paypal ensures a secure transaction using credit cards.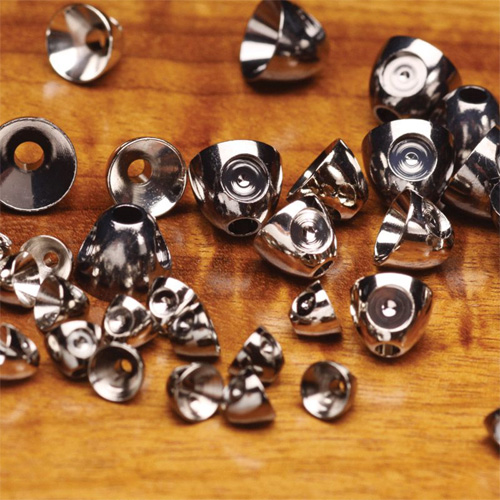 $5.25 pkg of 10
XES 1/4"
XEM 3/8"
XEL 7/16"
Types: Black and Nickel
Sizes: 1/4", 3/8", 7/16"
These are large coneheads that are drilled to securely hold 3D or tape eyes with zap-a-gap. You can, also, fill with paint or epoxy. Use 1/8" (2mm) 3D eyes for 1/4" cones, 3/16" (3mm) 3D eyes for 3/8" cones, and 7/32" (3.5mm) 3D eyes for 7/16" cones.