Online Shopping:
To Order, select the size you desire and click "Add to Cart". If you want more than one package, just click "Add to Cart" for an additional unit. Paypal ensures a secure transaction using credit cards.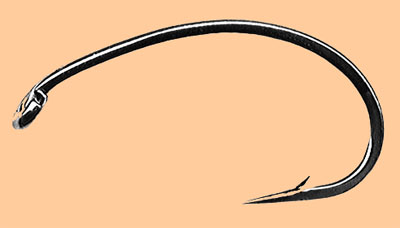 $6.25 per 25 ct Size 8-22
Heavy Wide Gape Scud
Continuous bend, down eye, 2X heavy wire, 1X short shank, forged, reversed, bronze. Uses - Scud, Shrimp, Grubs, Pupae, San Juan Worm, Nymphs. Bronze finish.