Online Shopping:
To Order, select the size you desire and click "Add to Cart". If you want more than one package, just click "Add to Cart" for an additional unit. Paypal ensures a secure transaction using credit cards.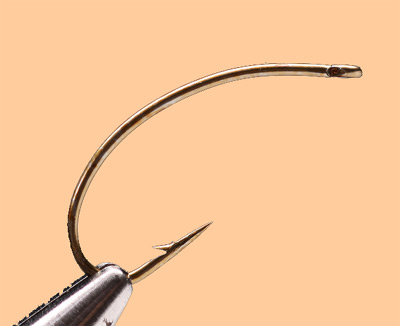 $6.25 per 25 count Size 8-14
Klinkhamer Hook, Bronze
Continuous bend, Straight eye, 1X Fine wire. Uses - Emerger Hook. Bronze finish.
Hans Van Klinken brought his famous hook pattern to Daiichi to produce Klinkhamer hooks. In addition to tying klinkhamer style parachutes, this hook pattern is great on many mayfly emerger patterns, caseless caddis nymphs, and Gammarus patterns. The curved shank hook has a wide gape, slightly heavy wire, and a straight eye which allows a direct pull to set the hook .