Online Shopping:
To Order, select the size you desire and click "Add to Cart". If you want more than one package, just click "Add to Cart" for an additional unit. Paypal ensures a secure transaction using credit cards.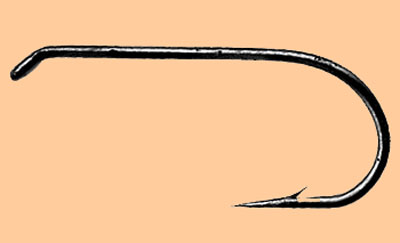 $6.25 per 25 ct Size 10-24
Round bend, standard shank length, down eye, mini barb, forged, bronze.

A 1XF standard dry fly similar to the TMC 5210. It differs from the TMC 100 with the round or perfect bend rather than a wide gap. Preferred for catskill-type dries. It features the Daiichi mini-barb, which holds fish effectively, allows easy penetration, and is easy to pinch down for anglers who want to fish barbless hooks.