Online Shopping: To Order, select the color and click "Add to Cart". If you want more than one package, just click "Add to Cart" for an additional unit. Paypal ensures a secure transaction using credit cards.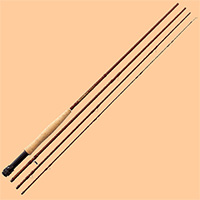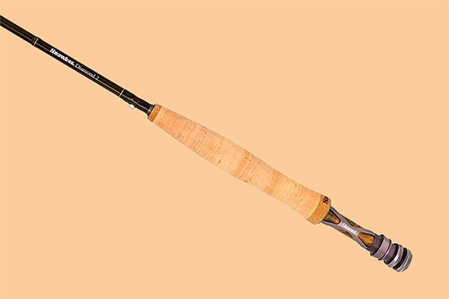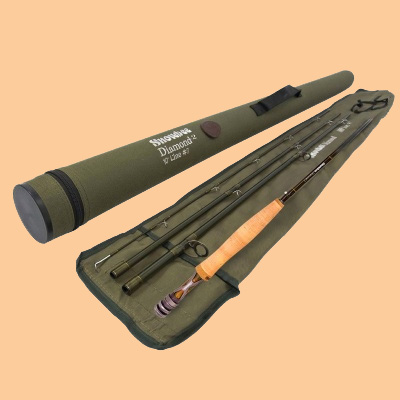 8', 4wt. Diamond 2 Rod
Item 10153
$259.00
A perfect small river or brook fly rod, equally suitable for small stillwaters, where a slightly softer action allows a more delicate presentation, when seeking 'spooky' fish.
9', 4, 5, 6wt. Diamond 2 Rods
4 wt., Item 10154
5 wt., Item 10155
6 wt., Item 10156
$259.00
Ideal for rivers and small stillwaters, where a slightly faster action and additional power is required for longer distance casting.
10', 3 and 4wt. Diamond 2 Rods
3 wt., Item 10161
4 wt., Item 10162
$279.00
The 3 and 4 wt. rods are great for euro-nymphing. The extra length allows for the extra reach necessary to keep the line off the water.
Snowbee Diamond² Fly Rods - Since 1994, the name Diamond Fly has been synonymous with Snowbee and has built a loyal following among fly fishers. Our top-selling Diamond² range incorporates the very latest thinking in fly rod design and material technology. Using our tried and true "Tri-modulus carbon" technology these blanks are fast and light and retain a crisp, middle-to-tip action. Using the finest quality materials available we spared nothing in producing the best looking, best fishing 4-piece fly rods we could achieve at this price. This range has been designed for river and still water fishing, but we also offer longer, lower line weight models, for river fishers who favor the lighter Eastern European and Czech nymph styles of fishing. Finished in a lustrous deep olive color, with self-color whippings, subtle gold graphics and brushed aluminum reel seats, with olive green burl wood insert complementing the color of the blanks. Combine all of these and you have a rod with timeless appeal. Features:
4-piece blanks
Latest in carbon design and technology
Finished in lustrous olive-green color
High quality cork handles
Burl wood insert reel seats
Lightweight, up-locking, anodized diamond design reel seat
SiC lined stripper rings, high-lift snakes and oversize tip rings for effortless casting performance
Comes with matching cotton-drill rod bag and a strong Cordura covered rod tube embossed with our leather "fly" logo
Snowbee Original Purchaser Lifetime Guarantee
*Reel and line not included.