Online Shopping:
To Order, select the size you desire and click "Add to Cart". If you want more than one package, just click "Add to Cart" for an additional unit. Paypal ensures a secure transaction using credit cards.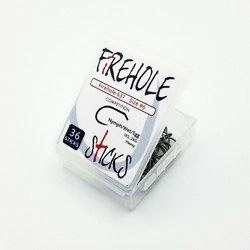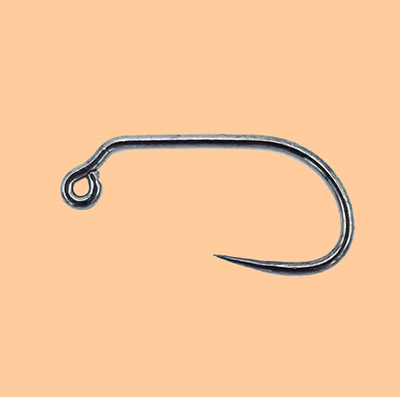 $7.25 per 36 ct Size 8-20
Heavy Jig 60 degree bend, barbless
Use as a Jig fly, also used w/ no bead for emergers.
This is a standard length hook with a 1X gape. It has a down eye and is formed from a heavy weight wire. Made of high strength carbon steel which is hardened and tempered. The hook is chemically sharpened and finished with a black nickel coating. Firehole Sticks are packaged in a polypropylene plastic box (2.4" x 1.8" x 0.6") which is designed so that boxes can be connected together side-by-side for storage purposes. Each box contains thirty-six (36) individual hooks, unless otherwise noted. Each box is labeled front and back. The front label indicates the hook model, size, shape and sizing descriptors. Available in sizes #8 to #20.