Online Shopping:
To Order, select the size you desire and click "Add to Cart". If you want more than one package, just click "Add to Cart" for an additional unit. Paypal ensures a secure transaction using credit cards.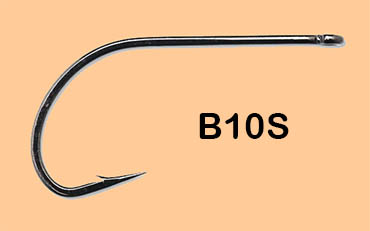 Stinger Hook
$10.00 per 25 count
Size 1,2,4
$8.50 per 25 count Size 6,8
Sproat Curve, Straight eye, 1X Strong, wide gape, NS Black finish
Perfect for hair bug and streamer patterns, such as deer hair bass bugs, Clouser Minnow variations, Steelhead Skaters, Bunny Sculpins, extended body hoppers, stoneflies and more. The Gamakatsu B10S Stinger hook is 1X strong, forged and extremely sharp, with a Nano Smooth Black Finish. Per 25.