Online Shopping:
To Order, select the size you desire and click "Add to Cart". If you want more than one package, just click "Add to Cart" for an additional unit. Paypal ensures a secure transaction using credit cards.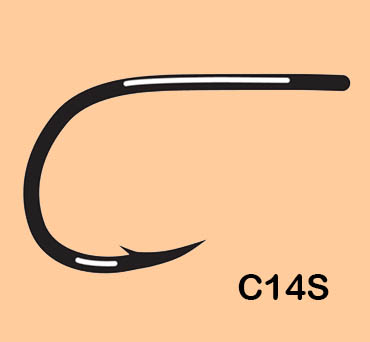 Glo Bug Hook
$8.25 per 25 count Size 6-12
Straight eye, 2X Heavy wire, Short Shank, Beak Point, Black Nickel Finish
This hook is designed for Glo-bugs and Egg Patterns. It is a heavy 2X wire with a barbed beak point. The hooks are made of high carbon steel with a black nickel finish. Conically honed points are extremely sharp and remain sharp! Package of 25.