Online Shopping:
To Order, select the size you desire and click "Add to Cart". If you want more than one package, just click "Add to Cart" for an additional unit. Paypal ensures a secure transaction using credit cards.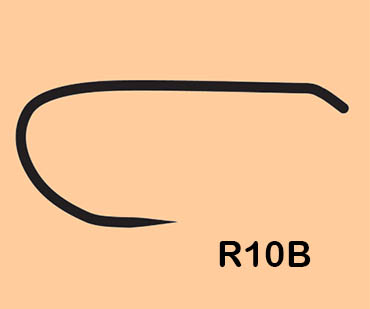 Multiuse Retainer Bend Hook
$8.25 per 25 count Size 10-20
Down eye, 1X Fine wire, Retainer Bend, Barbless, Matte Black finish
The Gamakatsu R10B is a multi-use hook with a very unusual shape. The strange looking bend is designed to hold onto the fish with a barbless point. It is a light wire allowing the use for dry flies and has a wide gap. The hooks are made of high carbon steel with a black matte finish. Conically honed points are extremely sharp and remain sharp! Package of 25.