Online Shopping: To Order, select the color and click "Add to Cart". If you want more than one package, just click "Add to Cart" for an additional unit. Paypal ensures a secure transaction using credit cards.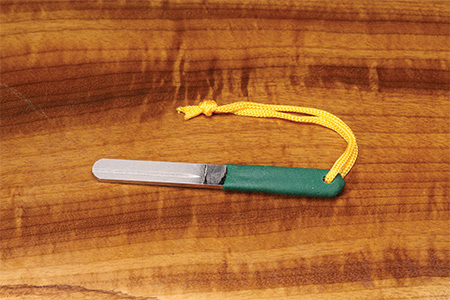 4 inch Diamond Hook File
$10.50
Sharp hooks are critical for angling success, and regardless of what you are told, all hooks will need sharpening from time to time. Our two-sided hook files feature dual sharpening grooves for honing hook bottom and point as well as flat areas for side sharpening of points. This 4 inch file has Fine (300 grit) and Medium (600 grit) diamond grit surfaces on a stainless steel bar.