Online Shopping: To Order, select the color and click "Add to Cart". If you want more than one package, just click "Add to Cart" for an additional unit. Paypal ensures a secure transaction using credit cards.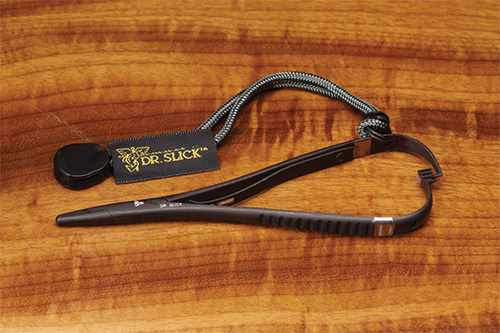 5.5" Black Mitten Clamp
$18.00
No finger loops here! This series was designed for angling in cold weather where gloves or mittens are the norm, or for tangling with big fish. If you've ever had your knuckles mashed by a powerful fish, the beauty of these clamps becomes apparent. Excellent for salmon and steelheaders. Simply squeeze the clamp all the way through the ratchets to release. To close, squeeze until the ratchets lock. This one-hand wonder is spring-loaded, has a wrist lanyard, and can easily handle all streamside tasks.
Half Smooth and Half Cross Hatch Jaw Structure
Available in Straight Jaw Only
No Pin
Wrist Lanyard Included