Online Shopping: To Order, select the color and click "Add to Cart". If you want more than one package, just click "Add to Cart" for an additional unit. Paypal ensures a secure transaction using credit cards.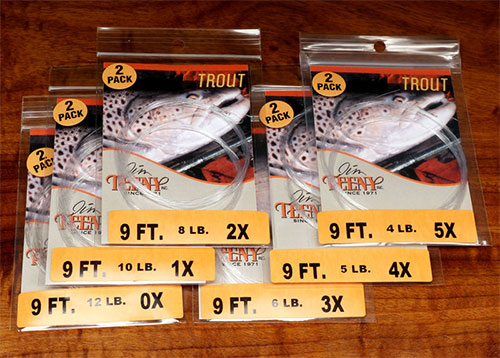 Jim Teeny Trout Leaders
9 ft. 0x-5x $6.50
A range of top quality tapered Monofilament Leaders, using our super strong, low diameter co-polymer nylon material. The 9ft leaders have a long taper and short tippet for easy turn over. 2 leaders per pack.