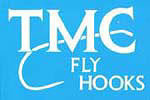 Online Shopping:
To Order, select the size you desire and click "Add to Cart". If you want more than one package, just click "Add to Cart" for an additional unit. Paypal ensures a secure transaction using credit cards.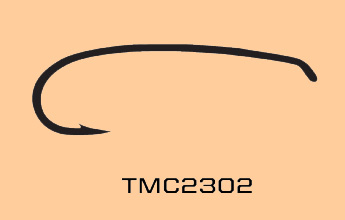 $9.00 per 25 count Size 6-8
$8.25 per 25 count Size 10-16
Nymph & Terrestrial, D/E, 2XL, Standard Wire, Slightly humped shank, Forged, Bronze
The Tiemco 2302 is used for Hoppers, Stoneflies, Caddis, and Terrestrials. A very universal hook because it is not too heavy or too light. The bend gives flies a great profile and the down eye provides better landing capabilities than the 200R. Excellent for Mercer's Beaded Biot Poxy Golden Stone, Mercer's TB October Caddis Pupa, and  Mercer's Poxyback Mayfly Series.