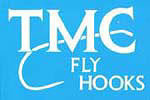 Online Shopping:
To Order, select the size you desire and click "Add to Cart". If you want more than one package, just click "Add to Cart" for an additional unit. Paypal ensures a secure transaction using credit cards.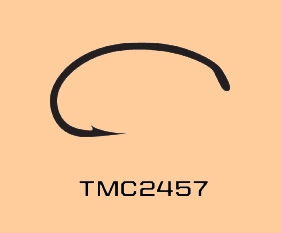 $8.25 per 25 count Size 8-18
Down eye, 2X Heavy, 2X Wide, 2X Short, Forged, Bronze
Designed for Caddis Pupae & Shrimp, low profile barbs and 2XHeavy wire. One of the most popular and important hooks for tying small mayfly nymphs, caddis pupa, midges, or scuds. This stout hook can also be used for egg patterns and it is very rare to have one bend out on big fish. When tying standard patterns like Birds Nest or Princes, this hook gives the fly a unique look that fish do not often see. Excellent choice for Mercer's Z Wing Caddis,  Zack's Pseudo May, and Micro Spawns.