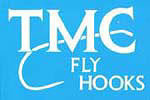 Online Shopping:
To Order, select the size you desire and click "Add to Cart". If you want more than one package, just click "Add to Cart" for an additional unit. Paypal ensures a secure transaction using credit cards.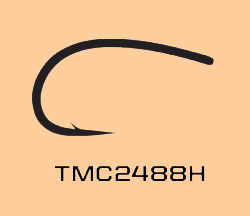 $8.75 per 25 count Size 12-22
Nymph, Shrimp & Caddis Pupa, S/E, 3XW, 2XS curved shank, 2XH, Bronze.

This is a heavier version of the TMC 2488, which has been very popular as a nymph hook. The heavier version will withstand the rigors of larger trout. This hook comes in sizes #12-22 and the larger are usually used for caddis pupa, with the smaller used for mayfly and midge nymphs. An excellent hook for Zebra Midges. Excellent choice for Zebra Midge,  Zack's Pseudo May, and Tung Stud Nymph.