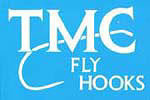 Online Shopping:
To Order, select the size you desire and click "Add to Cart". If you want more than one package, just click "Add to Cart" for an additional unit. Paypal ensures a secure transaction using credit cards.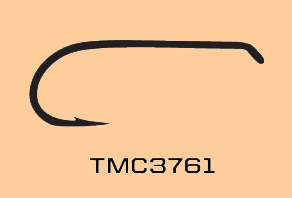 $7.20 per 25 count Size 8-18
D/E, 1XL, 2X Heavy, Sproat bend, Bronze
Wet Fly & Nymph. The same basic design as the TMC 3769, but this hook is 1X long for tying extended nymph patterns in a thinner profile. The longer shank hook also makes this hook a good choice for Bead Head nymphs. The longer hook shank gives tiers the same amount of room on the hook shank to use if they were not tying a bead head. Excellents choice for Copper John, BH Birds Nest, and Zack's Attack Damsel.