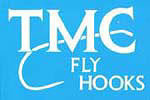 Online Shopping:
To Order, select the size you desire and click "Add to Cart". If you want more than one package, just click "Add to Cart" for an additional unit. Paypal ensures a secure transaction using credit cards.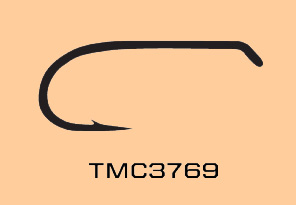 $7.25 per 25 ct Size 6-18
Sproat bend, Down eye, 2X Heavy, Forged, Bronze
Wet Fly & Nymph. An Industry Standard design. Formed with a sproat bend and a down eye. It is made from 2X heavy wire and chemically sharpened, forged and bronzed. Most tiers use this hook when they want to have a heavier, stouter hook. By going one size larger in the 3769 it gives you the same shank length as a 1x long hook, but with a larger gap to increase your odds of landing big fish without having the hook give. Excellent choice for Fox's Poopah, Mercer's Psycho Prince, and Zack's Zaddis.