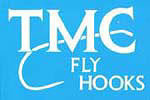 Online Shopping:
To Order, select the size you desire and click "Add to Cart". If you want more than one package, just click "Add to Cart" for an additional unit. Paypal ensures a secure transaction using credit cards.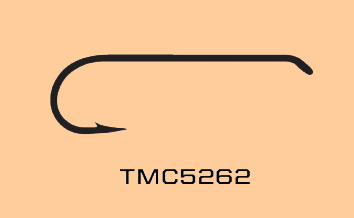 $9.50 per 25 count Size 6-8
$8.30 per 25 count Size 10-16
D/E, 2XL, 2X Heavy, Perfect bend, Forged, Bronze
A 2X long Hook designed for Nymphs and Streamers utilizing the TMC perfect bend to produce a classic design. These hooks are ideal for nymphs and streamers. Each hook features precision-ground, chemically sharpened points and low profile barbs. Down eye, 2X long, 2X heavy. Perfect bend, forged. Per 25. Excellent choice for GB Possie Bugger, Beaded Crystal Bugger, and Super Floss Rubber Legs.