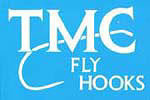 Online Shopping:
To Order, select the size you desire and click "Add to Cart". If you want more than one package, just click "Add to Cart" for an additional unit. Paypal ensures a secure transaction using credit cards.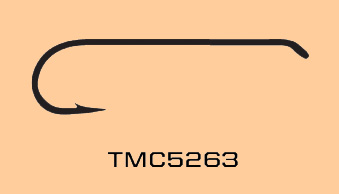 $9.50 per 25 count Size 2-8
$8.50 per 25 count Size 10-14
D/E, 3XL, 2X Heavy, Perfect bend, Forged, Bronze
A 3X long Hook designed for Nymphs and Streamers utilizing the TMC perfect bend to produce a classic design. The Tiemco 5263 uses 2X-heavy wire for added strength. This design is the most popular hook for leeches, buggers, or smaller streamers. With the 2x long hook shank you get the appropriate length for imitating leeches and is perfect for bugger patterns. Excellent choice for  Zack's Swimming Leech, Zack's Zugger, Wooly Bugger, and Halebopp Leech.