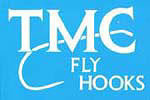 Online Shopping: To Order, select the size you desire and click "Add to Cart". If you want more than one package, just click "Add to Cart" for an additional unit. Paypal ensures a secure transaction using credit cards.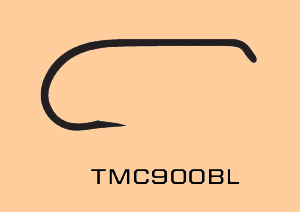 $7.75 per 25 count Size 10-16
Dry Fly, D/E, 1XF, 1X Wide gape, Barbless semi-dropped point. Forged, Black
A traditional dry fly hook with down eye, perfect with lightly dressed flies. The barbless hook is designed so that the point goes outward slightly and the throat is deep enough to hold fish as well as a barbed model. The wire is strong enough to hold big fish. Excellent choice for Silvey's Edible Caddis Emerger, Harrop's CDC Emerging Midge, and Ant Misbehavin'.