Online Shopping: To Order, select the color you desire and click "Add to Cart". If you want more than one package, just click "Add to Cart" for an additional unit. Paypal ensures a secure transaction using credit cards.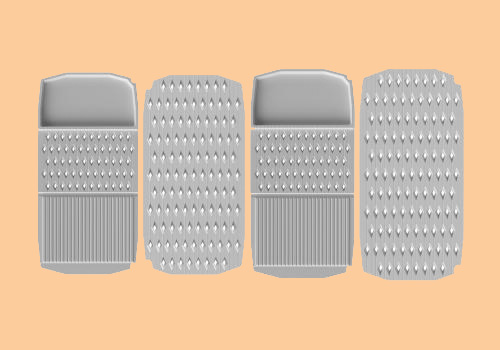 UPG HD Walkabout
$55.99 each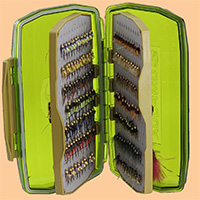 The ultimate box. The Walk-about has two of the two-Sided leaf inserts. Umpqua's new, entirely evolved line of UPG premium fly boxes gives any angler multiple features, options, and configurations through their flexible designs. The TPE injection molding has extreme gripping properties with high density and low memory, enabling unique, 3D design formats that have never been seen before in fly storage. TPE is extremely durable and temperature stable. Since TPE is lighter than silicone, the UPC inserts are lighter than comparable inserts and reduce the material used.
Bombproof and waterproof, the UPG HD (Heavy Duty) boxes have the highest level of durability and functionality in fly box storage. See-through lids allow maximum visibility of contents and new TPE inserts provide the strongest fly-grip storage available. Large and bomb proof, this versatile box will house a plethora of dry flies and nymphs within its 3-D molded high-grip FlyTrap storage system.

Features Include:

Highest capacity storage per inch of any other boxes on the marker
TPE inserts for maximum grip and storage capacity
See-through covers for easy identification and visibility of flies
All HD Boxes have latches and seals that make them completely waterproof
Superior materials, design, and construction result in shatter-proof durability
7.25 x 4 x 1.75"