Notes: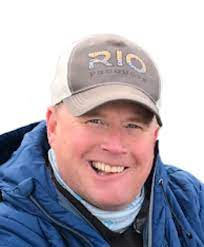 The pattern is described by Philip Rowley in his book "Fly Patterns for Stillwaters". The pattern is a popular one within the British Columbia lakes but also has applications within some of our Sierran Lakes as well. The scud back is pulled over the Crystal Chennile and a fine wire rib produces the segmentation.

Phil came up with another similar shrimp pattern in the Pearl Shrimp. The pearl shrimp uses a strip of pearlescent material rather than clear scudback which mimics the natural shrimp appearance. The body was also changed to a seals fur or Simi seal dubbing blend from Arizona Dubbing. Golden Olive makes a great blend of 50% yellow and 50% Olive.
Presentation of the Sparkle Shrimp and the Pearl Shrimp is near the bottom using an intermediate line or a floating line with a 15-18 foot leader. With a floating line you will need to weight the pattern. Use a slow hand twist retrieval and stagger the retrievals to simulate erratic motions of the scud, 3-4 inch pulls can work well.